Step 1 : Pulping Process
This is the first stage of the paper making process where our raw materials are mixed with water slushed to a low consistency. We source most of our raw materials from local sources. However, to maintain certain quality parameters we do import certain types of fibers which are of a higher quality. We have upgraded our pulp mill section by replacing existing pulpers with high consistency pulpers and a drum pulper. This combination results in a better slushing quality of the fibers which removes many contaminants while maintaining the fiber strength.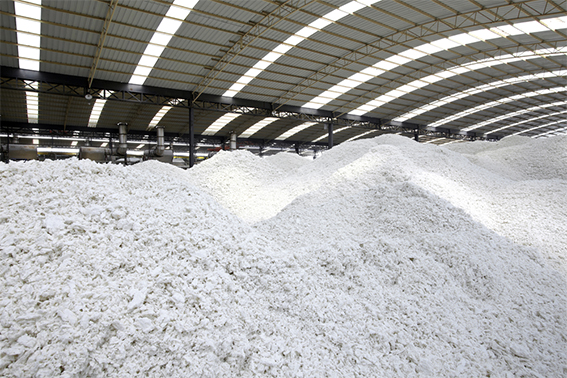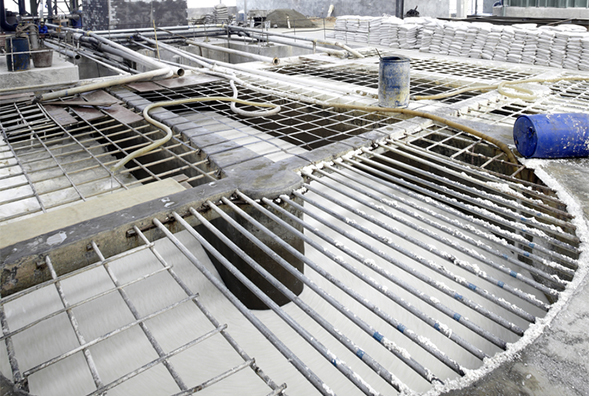 Step 2 : Stock Preparation
After the pulping stage, the stock needs to be cleaned to free itself from contaminants and to get it up to the quality that we require. We are proud to have the latest and the most extensive stock preparation system in the industry which helps us maintain a good quality pulp stock. All our streets have dedicated equipments like course screening machines, centri-cleaners, dispersers thickeners and refiners. They also have consistency regulators which monitor and automatically control the stock consistency as required by the paper machine.
Step 3: Paper Machine
The pulp is now taken on the machine which is a continuous process that forms it into paper. The first section is the forming section. Here we have one machine which consists of 8 multi-cylinder moulds with formers and our second machine which comprises of 3 wires to allow for a better formation. Next section is the press section after which it is passed on to cylindrical dryers that removes the water from the paper. We have a MG roll to impart glaze on the top surface and a size press roll to maintain the sizing properties of the board. Our system of online coaters apply coating on the top and bottom surface to maintain the required printability parameters. We are one of the few manufacturers in India that have Soft Nip Calendering technology that enhances surface smoothness and evenness.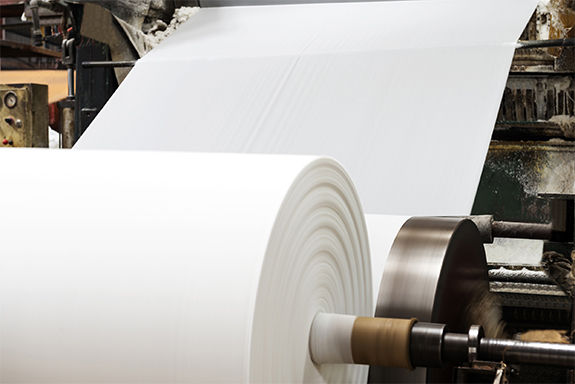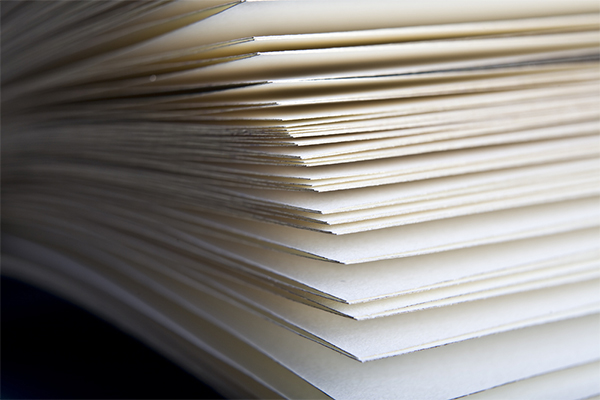 Step 4: Cutting & Finishing
Our cutting infrastructure set up allows us to offer our customers materials sheet and in reel form. We have 3 Duplex cutters, 2 Rewinders and 1 Simplex cutter. After cutting the paper is packaged as per the needs of the customer and is dispatched.